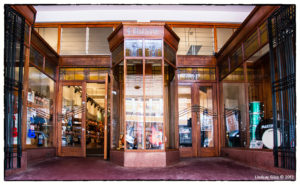 New Zealand's best independent musical instrument shop. A massive selection of the best brands at the very best prices. 28 years of quality service throughout New Zealand.
Welcome to the Music Machine — your musical instruments destination for gear and advice to help you get the sound you're after, we offer a huge online and in store selection of musical instruments NZ and equipment including guitars, basses, amps & effects, keyboards & MIDI, drums & percussion, live sound, DJ, microphones, recording, band & orchestra, Folk Instruments, accessories, and more. We have an experienced, knowledgeable team of staff who are ready to help you with your choice; you can call us at 06 835 5183 during our opening hours of 9am till 5pm Monday to Friday, or 9:30am till 2:30pm on Saturdays.
Since we're one the last remaining fully independent musical instrument stores in New Zealand, we have all of your guitar NZ favourites from Fender and Gibson, including Stratocasters, Telecasters, and Les Paul guitars. Additionally, if you are looking to add to your collection we take great pride in our rare and collectable guitars. If you are looking for the finest guitars, basses and amps anywhere in the world, Music Machine has you covered. Our collection consists of some truly awesome guitars, including premium, limited edition and collectible models from the world's top manufacturers. If you are looking for a great gift for the musician in your life, we have an unbeatable assortment of ukuleles, harmonicas, books & sheet music, apparel & collectibles and even instruments for children.
Not sure which product is right for you? Let our team help you find exactly what you're looking for. Give us a call on 06 835 5183, email at order@musicmachine.co.nz or pop in for a cuppa tea at our Napier store at 35 Hastings Street. We have been delivering the best deals on musical instruments, PA systems and installations to musicians of all levels, schools and businesses around New Zealand from our Napier based independent music store for nearly 30 years, and look forward to supplying you for your next musical instrument purchase. Music instruments NZ.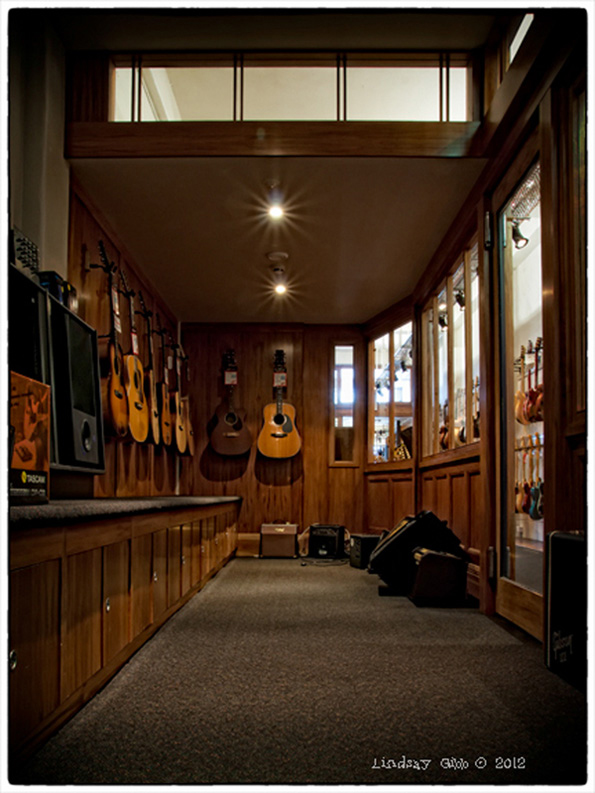 Our History
1991 – Richard Jackman had come from a professional musical background in Liverpool/London. He had a record contract with Arista Records and publishing contract with Warner Chappell.  Whilst signed he released several singles and toured with numerous artists including The Temptations. When he came to New Zealand in late 1991 he worked briefly for Mathers Music, but always felt he would like to do it "his way". Being a musician Richard knew instinctively how to help customers fulfill their needs and dreams and enjoyed making it happen for them.
1993 – November 5th The Music Machine opened its doors. The first shop was small, but was backed, with great support, by all of the Hawke's Bay musicians and musical community, as they recognized Richards drive, humour and cheerful nature and that it was a music shop run by musicians for musicians of all ages and stages. The shop grew quickly as word spread and the Music Machine moved to larger premises.  Within this time Friday night jams at the shop became legendary. A great hub for all musicians to meet, jam, exchange ideas and form bands. Richard continued to play with local musicians and enjoys watching all the local talent. One Friday night Billy Gibbons was coaxed with a few beers to join in.
2000 – Music Machine moved again to even larger premises and had a small shop in Hastings. By this time the Music Machines reputation was established and was supplying several of the schools churches, and other community groups embracing music.  Music Works recognising the popularity of the shop offered its products to bolster an already expansive selection of musical gear.
2004 – Jeff joined full time in 2004 but had for a few years before that been helping Chrissy with the computer and Richard out whenever he was in making himself invaluable. Jeff brought a fresh prospective and his knowledge of gear with an expertise in recording, pedals was instrumental in adding a new dimension, reflecting the increasing variety of music. Jeff is also a professional musician being part of the band Jakob
2006 – Charlie joined after his school work experience. He just didn't go back to school.  His enthusiasm, dedication made him a favourite with the local musicians and customers.  His knowledge of computers pushed the shops online presence forward. He also plays guitar in his band which won a competition to perform in England and Europe. He is very popular in all the schools he taught, always ready to help when needed. (update: Charlie is now busy running his online guitar lesson website https://www.guitarmasterymethod.com/  )
2016 – Bysshe joined 2016.  He is one of the most respected guitarists in Hawke's Bay.  He has quickly become popular and has a very good knowledge of all products. Bysshe is tailor-made for the Music Machine with his humour, and expertise he is also very helpful obliging and polite.
Other music shops opened and closed but the Music Machine prevailed  by sticking to its  core belief  to do the Best Deals,  do not sell what you know is not right for  that person and advise as professionally and fairly as you can. Thus ensuring the customer leaves happy confident in knowing a back-up service is very important to all who work at the Music Machine.
The Music Machine is now located in the beautiful Harstons Building which was the first music shop in Napier and continues to go from strength to strength.
Our Brands
We have a large selection of brands that we deal with and if there is anything that you are after that is not represented in the list below let us know and we will try and source it for you.
AKG, Ashdown, Ashton, Almansa, Aguilar, Alvarez, Aquila,Armstrong, Avid, Apogee, Behringer, Cameo, Cherub, Crafter, Cort, Crown, Danelectro, D'Andrea, DB Technologies, DBX, Digitech, DOD, DPA, Elixir, EWI, Electro Voice, Electro Harmonix, Epiphone, Ernie Ball, Fender, GHS, Gibson, Greg Bennett, Hohner, Ibanez, IK Multimedia, JBL, John Packer, Kohler and Campbell, Korg, Kurzweil, Laney, Larrivee, Lee Oskar, Manhasset, Miditech, Mighty Bright, Mogami, Morley, MXL, Paiste, Palatino, Premier, Pedaltrain, PreSonus, ProRockGear, Ritter, RCF, Recording King, RedWitch, Samson, Schimmel, SE Electronics, Seymour Duncan, Stagg, Squier, Svetlana, SKB, Soundcraft, Stentor, Strymon, Suzuki, Tama, Tascam, Tanglewood, Taye, JJ/Tesla, TC Electronic, Thomastik, Tonebone, Topp Pro, T-Rex, Ultimate Support, Vandoren, Vivace, Vox, Wharfedale, Yamaha, Zoom
Shop Extras
Music Machine Vouchers
If you are looking for a musical gift for someone and you just can't think of the right thing. The perfect solution is let them chose for themselves! We can offer Music Machine store vouchers of denomination so that you can them know you care! All Music Machine vouchers have a 12 month expiry and are not redeemable for cash.
Just email us with the amount you want the voucher for and we will send it to you for free! anywhere in NZ.
Trade-ins
Are you looking to upgrade your instrument or simply in need of a change to inspire something new? You can trade-in your instrument on something new here at the Music Machine! The amount we offer you will be determined by the condition, suitability & age of the instrument you are wishing to trade-in. Just email us and let us know what product you have to trade-in and what product you are wanting to trade it in on.
If you are out of the Hawke's Bay area and can't make it in to the shop then sending us some good quality photos of the product you are wanting to trade-in will help us determine the condition, suitability & age of your instrument.
Warranty
All of our products are backed by at least a full 12 month warranty, product warranty periods vary from brand to brand but we guarantee that you will receive at least a 12 month warranty on any product purchased from our store. Any products which have been proven to be defective within this period will be repaired or replaced free of charge.
Please note that this warranty only applies to manufacturer's defects and does not cover general wear and tear, improper use, damage caused through neglect or poor storage, delivery costs or damage caused through unauthorised repairs.
After weeks of searching and countless emails and phone calls to various music shops in Auckland (who never replied, or simply didn't want to help me) I gave up on shopping local and found Music Machine. From first contact, Richie and the rest of the team went above and beyond
Just dealt with The Music Machine again online, Amplifier Purchase and Delivery… Service = 'PERFECT'. Dealt with them from the South Island 5 years ago. Guitar Purchase and Delivery… = 'PERFECT SERVICE' Cheers and Kind regards, and Many Thanks. Brilliant!
Ordered a Yamaha digital piano, delivery was quite prompt and the staffs were so friendly! Even the delivery guy was cool. Highly recommended! Don't hesitate otherwise u gonna miss out an awesome experience
The service at The Music Machine is exceptional! I was from out of town and they really went out of their way to accommodate me by putting an instrument on hold and even getting a guitar in for me to try before I left. I would highly recommend visiting The